Sharp BP70C36 Colour Multi-Functional Printer Copier Scanner
This pricing is limited to Education & Charities only.
35 pages per minute
SRA3 Max
Colour MFD (COPY,PRINT,SCAN)
10.1″ Smart operation panel
Minimal carbon footprint
Operates with cloud devices
Full finance options available in configurator
Introducing the Sharp BP70C36: A Powerful Printing Solution for the Education Sector
At ePAS, we understand the unique needs of the education sector, that's why we proudly present the Sharp BP70C36, a cutting-edge printing solution designed to enhance productivity and efficiency in educational settings.
Here are some key features that make the Sharp BP70C36 a standout choice for schools and educational institutions:
1. High-Quality Paper Handling: The BP70C36 is equipped with a 300-sheet duplexing single-pass feeder, ensuring seamless and efficient printing. With the available double feed detection, you can rely on this printer to consistently produce professional-grade documents.
2. Versatile Paper Support: Supporting media up to 300 gsm (grams per square meter), the BP70C36 offers flexible paper handling capabilities. Whether you need to print on thick cardstock or glossy paper, this printer can handle it all, allowing educators to create engaging and visually stunning teaching materials.
3. Inner Folding Unit: Optional Inner folding unit provides additional convenience by offering various folding options such as tri-fold, z-fold, and others. This feature enables the creation of professional-looking brochures, handouts, and presentations – perfect for parent-teacher meetings or open house events.
4. Smart Controller Design: With its smart controller design, the BP70C36 ensures optimal performance and hassle-free operation. Auto-firmware checks guarantee that you always have the latest updates, and the walk-up motion sensor detects approaching users, making the printer ready to use in seconds, ensuring that no time is wasted.
5. Energy Efficiency: The BP70C36 is Energy Star 3.0 certified, highlighting its commitment to environmental sustainability. Save on energy costs while reducing your carbon footprint – a win-win for schools looking to promote eco-friendly practices.
6. User-Friendly Features: Simplify data entry with the retractable keyboard, making it quick and easy to input information directly into the printer. The enhanced 10.1″ touchscreen provides a responsive and intuitive user experience, ensuring smoother operation and eliminating frustrations.
7. Seamless Collaboration: Connect with popular cloud-based solutions like Microsoft Teams, Google Drive, Dropbox, and more, thanks to the collaborative connectors. This enables educators to easily access and share documents, fostering collaboration among staff and students.
8. Enhanced Security: Protecting sensitive data is of utmost importance in the education sector. The BP70C36 offers multi-layered security features, including system integrity checks at startup and firmware attack prevention. Optional Bitdefender antivirus adds an extra layer of protection, ensuring your data remains safe and secure.
9. Microsoft Universal Print Compatibility: The BP70C36 supports Microsoft Universal Print, allowing schools to effortlessly adapt to this popular cloud service. This feature simplifies printing workflows and streamlines document management, saving educators time and effort.
10. Optional Wireless LAN: The BP70C36 offers optional Wireless LAN connectivity, supporting 5GHz networks. This allows for seamless wireless printing, ensuring educators and students can conveniently print from their devices without the need for cables.
11. Sharp OSA Technology: The BP70C36 comes equipped with Sharp OSA technology, providing a secure and intuitive user experience. This technology enables integrated workflows, ensuring efficient document processing and simplifying complex tasks.
Invest in the Sharp BP70C36, the perfect printing solution for the education sector. With its innovative features, excellent performance, and commitment to security and sustainability, this printer will help educators and administrators create a more productive and streamlined learning environment. At ePAS, we are here to support educational institutions in making informed decisions and providing top-quality service to ensure the best value for your investment. Reach out to us today to learn more about the Sharp BP70C36 and how it can benefit your educational institution.
Configure your Sharp multifunctional print device how you require it.
Customise different options to see the image and price change.
Select different financing options including outright purchase or our finance leasing options.
Request to receive your no obligation quote.
Request a quote on your next Sharp Multi Functional Print Device
Advanced functions and features, cloud enabled. The new Sharp MX range offer all features at an attractive price.
Receive a no obligation quote on the latest versions of the Sharp multi functional print & scan devices.
All quoted prices include delivery, installation and training on your new device.
Select the "Build your own" button to begin. Quick turnaround time for all quotes requested.
*All pricing on EPAS is not full and final until confirmed in a official quotation from us.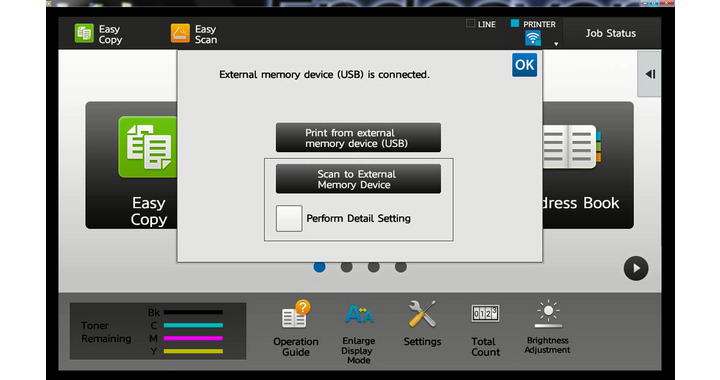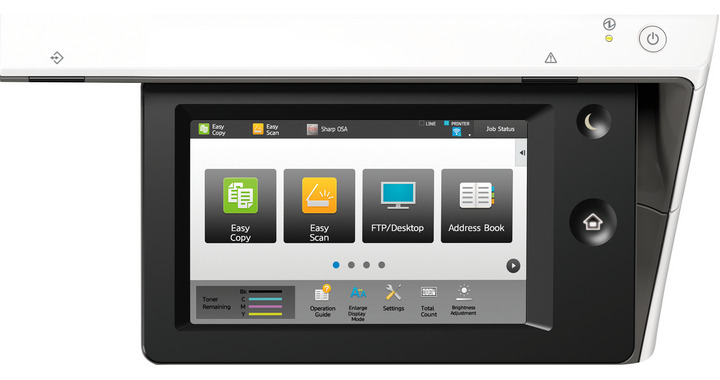 Receive instant quotes, no need for a salesman to visit and push the hard sale. Select the functions and features you required.
Your device, Your configuration, Your budget, Your way
All Multifunctional Print Devices are best of breed by the leading manufacturers in the office print arena. Ricoh, Canon, Konica and Sharp.
These devices are all fully supported for service and supply by our office equipment providers in the UK which we have hand picked for their honest approach to business and none onerous contracts. All providers are manufacturer accredited national service providers.