Sharp BP70C45 Colour Multi-Functional Printer Copier Scanner
This pricing is limited to Education & Charities only.
45 pages per minute
SRA3 Max
Colour MFD (COPY,PRINT,SCAN)
10.1″ Smart operation panel
Minimal carbon footprint
Operates with cloud devices
Full finance options available in configurator
Introducing the Sharp BP70C45: Empowering Education with Enhanced Collaboration and Efficiency
The Sharp BP70C45 photocopier is specifically designed to meet the needs of today's individual workstyles, providing a range of features developed with businesses and educational institutions in mind. With seamless media handling, optimized workflows, and enhanced collaboration capabilities, the new Essentials Series color document system empowers workers to collaborate and share information effortlessly, all while ensuring the highest level of security.
Let's take a closer look at the key features that make the Sharp BP70C45 the ideal choice for the education sector:
Efficient Document Handling: The 100-sheet reversing single-pass feeder enables rapid scanning of documents, supporting up to 80 images per minute. This allows educators to digitize their documents quickly and easily, facilitating smooth information sharing.
Flexible Paper Handling: The Sharp BP70C45 supports media up to 300 gsm, making it suitable for handling a wide range of paper types. This flexibility ensures compatibility with various educational resources and materials.
Streamlined Folding Options: With the optional inner folding unit, the Sharp BP70C45 offers a variety of folding options, including tri-fold and z-fold. This feature is especially useful for creating informative brochures, pamphlets, and educational materials.
Smart Controller Design: The smart controller design includes auto-firmware checks, ensuring optimal performance and stability. This advanced technology eliminates downtime and maximizes productivity for educators.
Quick Activation: The walk-up motion sensor detects approaching users, allowing the machine to be ready in seconds. This feature saves valuable time for educators who need to quickly access the device for document printing or scanning.
Energy Efficiency: The Sharp BP70C45 is Energy Star 3.0 certified, reflecting its commitment to energy conservation and reducing environmental impact. Educational institutions can contribute to sustainability efforts while enjoying the benefits of cutting-edge technology.
Simplified Data Entry: The retractable keyboard simplifies data entry, allowing educators to input and edit information easily. This feature enhances productivity and efficiency when working with documents or inputting student records.
Responsive Touchscreen: The enhanced 10.1″ touchscreen provides a smooth and responsive user experience. Navigating through settings, accessing applications, and managing documents becomes effortless for educators.
Seamless Collaboration: Collaborative connectors for Microsoft Teams, Google Drive, Dropbox, and other cloud-based solutions enable educators to streamline communication and enhance productivity. This integration ensures that educational materials are accessible to all stakeholders, fostering collaboration and knowledge sharing.
Unparalleled Security: The Sharp BP70C45 offers multi-layered security features, including system integrity checks at startup, firmware attack prevention, and optional Bitdefender antivirus protection. Your data is safeguarded from malicious attacks, providing peace of mind for educators.
Universal Print Support: The device supports Microsoft Universal Print, making it easy for educational institutions to adapt to this popular cloud service. This compatibility ensures seamless printing from any device connected to the network, simplifying administrative processes.
Optional Wireless LAN: The optional Wireless LAN feature supports 5GHz connectivity, providing educators with flexible connectivity options. This wireless capability enhances mobility and eliminates the need for cumbersome cables and cords.
Secure and Intuitive Workflows: With Sharp OSA technology, the BP70C45 provides a secure and intuitive user experience, enabling educators to integrate workflows seamlessly. This technology streamlines document management, promoting efficiency and productivity.
At ePAS, we understand the unique needs of the education sector. Our commitment to transparency and providing top-quality service without hidden fees or complicated contracts ensures that educational institutions can rely on us as a trusted partner. The Sharp BP70C45 is a testament to our dedication to delivering cutting-edge technology that drives collaboration, enhances workflow, and elevates productivity for educators.
Contact us today to learn more about the Sharp BP70C45 and how it can transform your educational institution's document management processes. Let us join you in your mission of empowering students with modern, efficient, and secure solutions.
Configure your Sharp multifunctional print device how you require it.
Customise different options to see the image and price change.
Select different financing options including outright purchase or our finance leasing options.
Request to receive your no obligation quote.
Request a quote on your next Sharp Multi Functional Print Device
Advanced functions and features, cloud enabled. The new Sharp MX range offer all features at an attractive price.
Receive a no obligation quote on the latest versions of the Sharp multi functional print & scan devices.
All quoted prices include delivery, installation and training on your new device.
Select the "Build your own" button to begin. Quick turnaround time for all quotes requested.
*All pricing on EPAS is not full and final until confirmed in a official quotation from us.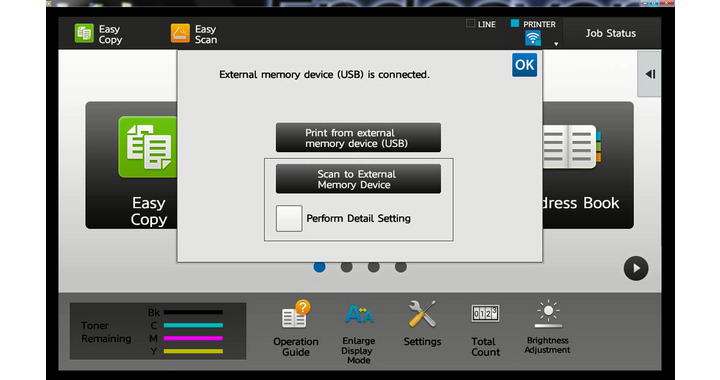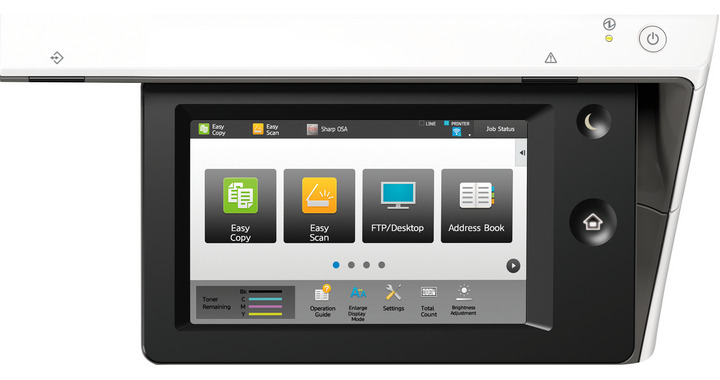 Receive instant quotes, no need for a salesman to visit and push the hard sale. Select the functions and features you required.
Your device, Your configuration, Your budget, Your way
All Multifunctional Print Devices are best of breed by the leading manufacturers in the office print arena. Ricoh, Canon, Konica and Sharp.
These devices are all fully supported for service and supply by our office equipment providers in the UK which we have hand picked for their honest approach to business and none onerous contracts. All providers are manufacturer accredited national service providers.