Sharp MXB427W B&W Multi-Functional Printer Copier Scanner
This pricing is limited to Education & Charities only.
40 Pages per minute
Print, Copy, Scan, Fax, File
Supports mobile printing services
Standard-equipped wireless connectivity
Multi-layered security features
Full finance options available in configurator
Introducing the Sharp MXB427W A4 Black & White MFP: The Ultimate Productivity Solution for the Education Sector
When it comes to optimizing productivity in the education sector, look no further than the Sharp MXB427W A4 Black & White MFP. This compact workgroup essential offers a range of features designed to meet the unique needs of educational institutions.
Superior Performance, Lightning-Fast Speeds
With print speeds of up to 40ppm and scan speeds of up to 92ipm, you can trust that your documents and data will be processed quickly and efficiently, allowing you to focus on what matters most – delivering high-quality education.
Intuitive Operation for Simplified Workflow
Operating the MXB427W is a breeze with its 2.8-inch colour LCD touchscreen. The remote operation function even allows you to control the MFP from your PC or mobile device, eliminating complexity and streamlining your workflow.
Unparalleled Security for Confidential Information
We understand that data security is of paramount importance in the education sector. That's why the Sharp MXB427W is equipped with a range of embedded and multi-layered security features. With features like Print Hold, which ensures documents are only printed when prompted at the control panel, and Confidential Print, which requires a PIN to access sensitive documents, you can rest assured that your data is safe and secure against threats.
Flexible Media Handling for Enhanced Productivity
With a maximum paper capacity of 900 sheets and support for cardstock, small media, and envelopes, the MXB427W offers reliable and flexible media handling. This means you can easily manage a variety of document types, boosting your productivity and enhancing your workflow.
Seamless Mobile Printing Integration
The MXB427W is fully compatible with mobile printing services such as AirPrint and Sharp Print Service Plugin, allowing you to print documents from your mobile devices with ease. Say goodbye to cumbersome file transfers and enjoy the convenience of mobile printing in your educational institution.
Key Features at a Glance
Print, Copy, Scan, Fax, File functionality all in one compact device
Lightning-fast print speeds of 40 B/W pages per minute
Paper capacity of up to 900 sheets for uninterrupted workflow
Standard-equipped wireless connectivity for seamless integration into your network
Fast 50-sheet DSPF scan speed for efficient document digitization
Multi-layered security features keep your information safe and secure, both in the document and on the device
Reliable flexible media handling supports a wide range of document types
Full support for mobile printing services like AirPrint and Sharp Print Service Plugin
At ePAS, we understand the unique challenges faced by the education sector, and we are dedicated to providing top-quality products that enhance productivity while ensuring the security of your valuable information. With the Sharp MXB427W A4 Black & White MFP, you can take your educational institution to new heights of efficiency and innovation. Contact us today to learn more about how this powerful device can benefit your organization.
Configure your Sharp multifunctional print device how you require it.
Customise different options to see the image and price change.
Select different financing options including outright purchase or our finance leasing options.
Request to receive your no obligation quote.
Request a quote on your next Sharp Multi Functional Print Device
Advanced functions and features, cloud enabled. The new Sharp MX range offer all features at an attractive price.
Receive a no obligation quote on the latest versions of the Sharp multi functional print & scan devices.
All quoted prices include delivery, installation and training on your new device.
Select the "Build your own" button to begin. Quick turnaround time for all quotes requested.
*All pricing on EPAS is not full and final until confirmed in a official quotation from us.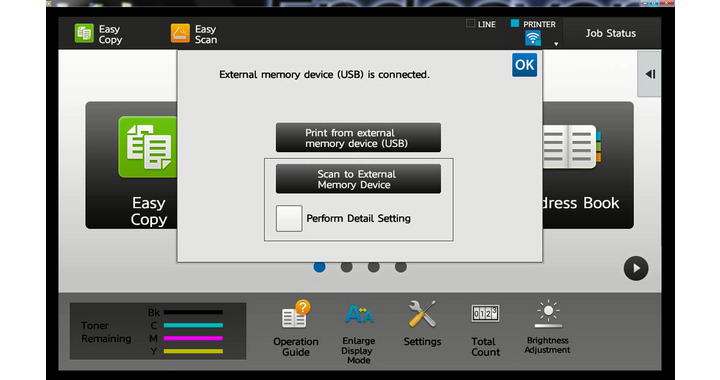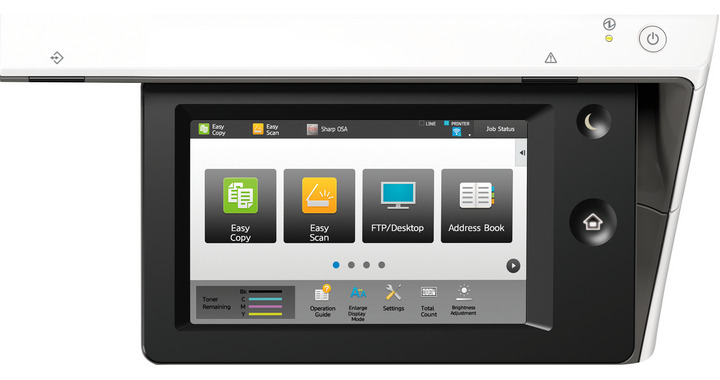 Receive instant quotes, no need for a salesman to visit and push the hard sale. Select the functions and features you required.
Your device, Your configuration, Your budget, Your way
All Multifunctional Print Devices are best of breed by the leading manufacturers in the office print arena. Ricoh, Canon, Konica and Sharp.
These devices are all fully supported for service and supply by our office equipment providers in the UK which we have hand picked for their honest approach to business and none onerous contracts. All providers are manufacturer accredited national service providers.